---
Unlock your full potential and design a working life that works for you
Are you ready to think differently about what's possible?
---
MELBOURNE BASED CAREER COACH AND business coach
So your working life is stuck, stalled or at a crossroads. I see you.
Are you making this mean –
▶ You've left it too late to make a change or do something new
▶ You're annoyed with yourself for feeling so clueless
▶ You feel guilty and selfish for wanting more freedom, flexibility and fulfilment
▶ You've invested so much into what you do, what other options are there
▶ You need to wait until you've got more time and headspace to deal with figuring it out
---
---
---
---
fix or change your career with confidence
---
Here's what's actually happening
You're ready for the next step
---
Stuck happens when you stop developing. It's time for a new approach.
Your old strategies are out of date
---
What got you here, won't get you there. Thinking differently will boost your success.
You need to let go of your "shoulds"
---
It's time to choose you! And stop focussing on what others think or tell you to do.
Playing safe is keeping you trapped
---
---
You'll create magic when you get a little uncomfortable and test your boundaries.
You're fed up feeling bored and frustrated
---
Be done being the one who's always talking about what you're "gonna" do.
How would it feel to…
---
Know exactly what you want
Get clear about who you are and what you want.
Make confident choices
Believe in yourself & back your decisions.
Embrace making a change
Achieve career and personal happiness
Find meaning & purpose
---
Do what you're meant to be doing.
Be adaptable and flexible
---
Bounce back when things don't go to plan.
---
---
helen thomas | career and business coach
Falling back in love with what you do will change your life
Transformational solutions for your career or business
Fulfilment. Prosperity. Success.
A new role job, a different industry, a business launch. Recharge your career or reignite your business.
Answer the big questions about what's next.
Support, resources, perspective, a confidential sounding board, encouragement, accountability, a plan, a strong foundation — that's what makes it all happen.
I'll support you to get unstuck and take your next steps with confidence.
I'll show you how to think differently about what's possible and design your success.
You have one life and I don't want you to waste another minute waiting and hoping for something to change.
Let's work together
SELF PACED LEARNING
Looking for support, but at your own pace?
The Recharge Your Career Program gives you full access to my program – 6 modules of my signature career confidence framework, supported by bite-sized videos, worksheets, and other resources – without needing to find time in your busy schedule for yet another meeting. Get started right away!
PRACTICAL RESOURCES
Want to figure things out and make a change but don't feel ready. Start dreaming about a working life you love filled with the meaning and success you crave with these tips, guides and resources. Perfect for taking some small steps towards building your momentum, self-belief and confidence. Start gaining a sense of control and thinking differently about what's possible for you.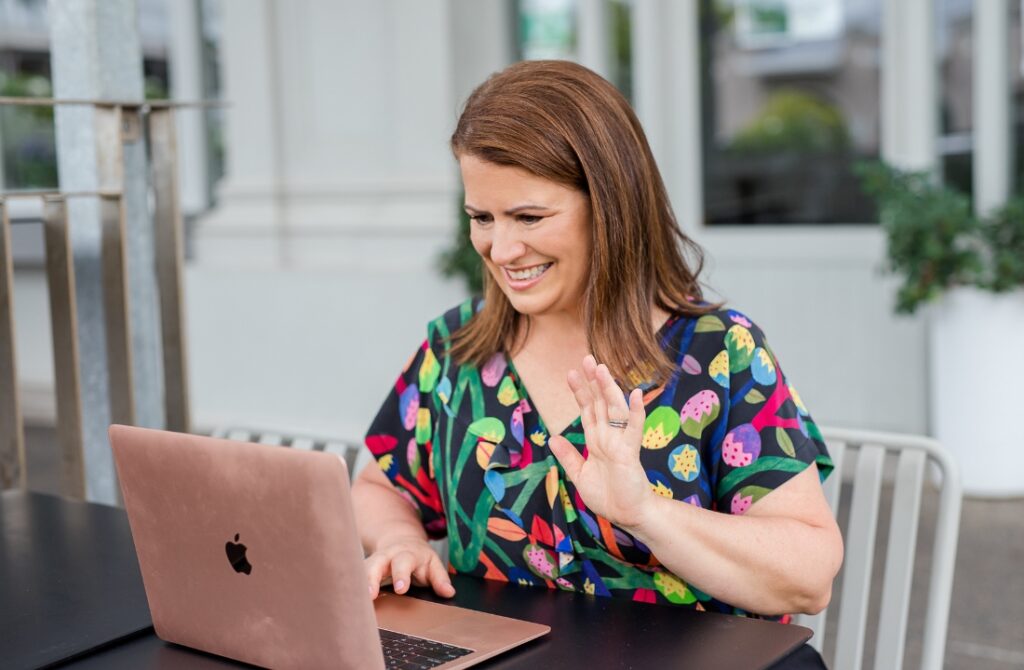 INDIVIDUAL COACHING
Dedicated 1:1 coaching for professionals and business owners who want a customised approach to achieving success and transformation. If you want someone with you every step of the way as you discover and design your professional "next steps," this support is custom-made for you. Ditch the overwhelm, get unstuck and start creating a working life that works for you.
---
how to make a career change
Not sure where to start?
Stop waiting and wishing for a magic fix, think differently about what's possible, and get started making change happen in your working life.
The Fix or Change Your Career Quiz will show you exactly where you are stuck and will show you exactly where you need to start and some practical first steps to take to create the working life you really want.
---
Still on the fence and not sure which coaching package is for you?
let's have a coffee and work it out